Teri Rogers
Teri relocated in 2010 to the Mid-Willamette Valley after living in Spokane, Washington. She has had a long and successful career in the legal field for over 25 years. Teri is one of the firm's paralegals.
She enjoys spending time with her husband and daughter as they take in their new surroundings. On longer weekends, she and her family go to their cabin in Newport, Washington, on the Pend O'Reille River.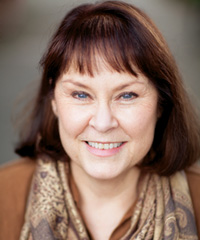 Jan Magnolia
Jan joined the firm in November of 2012.  She has had a successful career in the administrative field for many years and was at Hewlett-Packard for 18 years. Jan is the firm's receptionist and wears many hats at the office.
She enjoys golfing, bowling and hiking. Peavy Arboretum in Corvallis is one of her favorite places to hike.  She enjoys volunteering at Safe Haven Humane Society in the summers.